Announcing 2023 Teen Composer Award recipient Jacob Eaton
We are absolutely delighted to announce this year's recipient, Jacob Eaton, based near Wateron National Park, Alberta!
Jacob's private lessons are in progress with composer mentor Lieke van der Voort. With Lieke's guidance, Jacob will compose a string quartet to be premiered by Aaron Schwebel and Carol Fujino, violin, Carolyn Blackwell, viola and Paul Widner, cello in a pre-concert presentation at our concert Spore Wind on June 9, 2023.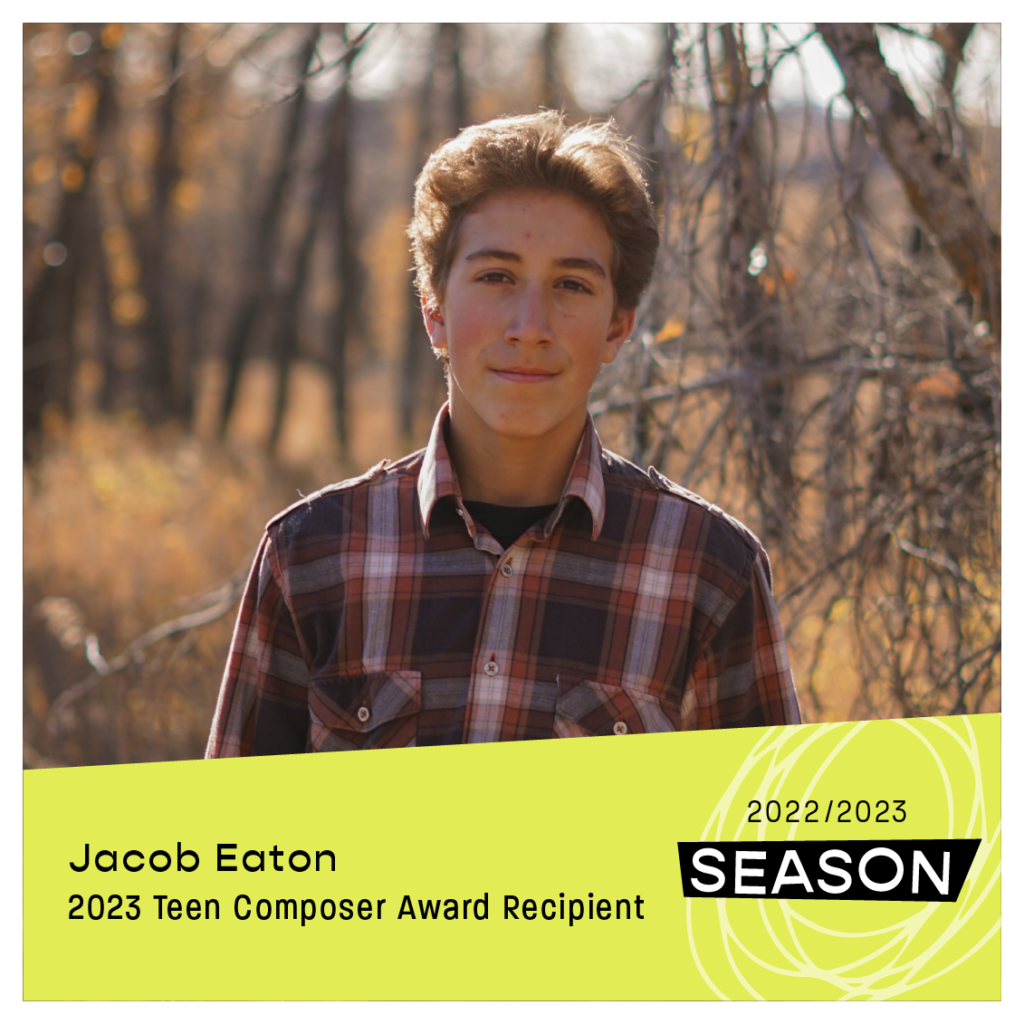 Jacob writes: "There are 6 kids in my family and we all play musical instruments. My sisters play cello, violin and harp and my brothers and I play piano and organ. I am currently learning Mozart's Fantasie in d minor. Outside of music my interests include playing chess, football, hiking, trading stocks and reading.
I like the way composition allows you to collaborate with other musicians on projects. I have been part of a few composition projects now and they have taught me about composing music as a group. I really enjoyed that way of composing.
I have observed the way my music teachers share ideas with others and contribute to concerts and musical events through composition. This has inspired me to want to learn more about composing so that I can contribute to my community in that way."