SHOW ROOM
Saturday, March 18 at 8pm
Sunday, March 19 at 8pm
The Music Gallery
918 Bathurst St., Toronto
Rodney Sharman (CA), composer
Atom Egoyan (CA), librettist
Chelsea Dab Hilke, director
Jennifer Tung, conductor
Carla Huhtanen, soprano
Andrea Ludwig, mezzo-soprano
Nicholas Higgs, baritone
Continuum's largest premiere project to date: A one-act chamber opera in concert format.
In a one-room boutique, a mysterious connection between three characters comes to light. The evocative sound world of Rodney Sharman, masterfully crafted using both early and modern instruments, comes together with libretto of long-time collaborator Atom Egoyan to form a compelling drama of tangled ties and revelations. As clothes are folded, the characters' lives unfold in unexpected ways.
Runtime: Approx. 1hr 15min without intermission
Musician Bios
Jennifer Tung, conductor
A Dora-nominated conductor (Gould's Wall), Jennifer Tung is the Artistic Director of Toronto City Opera and Assistant Conductor of the Mississauga Symphony Orchestra.  She leads a uniquely versatile career as music director, collaborative pianist, and soprano. In 2020-21, she joined Tapestry Opera as a conducting fellow in the inaugural year of the Women in Musical Leadership program, in partnership with Toronto Symphony Orchestra and Pacific Opera Victoria.
Jennifer debuted with the Hawaii Performing Arts Festival conducting The Mikado in 2017 and has returned to conduct Sweeney Todd and Tragedy of Carmen. In 2019, she debuted with Opera York in La Traviata and assisted Tapestry Opera and Opera on the Avalon's joint production of the Dora Award winning opera Shanawdithit by Dean Burry and Yvette Nolan.  Recently, she conducted the world premiere of "Gould's Wall" by Brian Current and Liza Balken, a joint production with the Royal Conservatory of Music and Tapestry Opera.
In the 2022/23 season, she has debuted as guest conductor with Opera McGill's production of Plaything (Anna Pidgorna/Maria Reva – Canadian premiere), Okanagan Symphony Orchestra, Calgary Philharmonic and Kamloops Symphony.  In March 2023, Jennifer will conduct the world premiere of Tapestry Opera/Obsidian Theatre's co-production of Of the Sea (Ian Cusson/Kanika Ambrose) in addition to Continuum's production of the opera Show Room (Rodney Sharman/Atom  Egoyan).
Jennifer is on faculty at Toronto's Glenn Gould School, and is a sought-after faculty member for summer programs internationally. She holds degrees in vocal performance and collaborative piano from the Eastman School of Music and studies conducting with Maestro Denis Mastromonaco.
Carol Lynn Fujino, violin
Carol Lynn Fujino joined the TSO in 1991 and made her solo début with the Orchestra two years later, playing in Vivaldi's Concerto for Four Violins. Prior to her joining the TSO, Carol served as Assistant Concertmaster for the National Ballet of Canada orchestra.
Carol has concertized throughout North America, Europe and Asia. She has also been heard on CBC Radio as a soloist with Esprit Orchestra and is an active chamber musician, performing regularly as a member of the Accordes String Quartet and Continuum Contemporary Ensemble.
Aside from playing in the violin section, Carol's duties also involve keeping her colleagues well caffeinated backstage. She also enjoys spending great amounts of time discussing and making baked goods.
Paul Widner, cello
An active cellist in Toronto, Paul Widner is resident cellist of several contemporary music ensembles, including Continuum Contemporary Music and Arraymusic. He is also principal cellist of the Esprit Orchestra and performs regularly with New Music Concerts.
He has toured throughout Canada and Europe with these groups and appears on several recordings of contemporary Canadian music.
Paul is also the assistant principal cellist of the Canadian Opera Company Orchestra and performs with the Amadeus Ensemble and the National Ballet Orchestra.
Ben Heard, bass
Double bassist Ben Heard is a member of the Canadian Opera Company Orchestra, having joined its bass section in early 2023. Splitting his time between Montreal and Toronto, he also performs regularly as an extra musician with orchestras throughout Ontario and Quebec, notably with the Toronto Symphony Orchestra, Orchestre Symphonique de Québec, and Orchestre de l'Agora, among others. A devoted advocate of contemporary music, he has performed with New Music Concerts, Against the Grain Theatre, and appeared at Koerner Hall's 21C Music Festival. Also an accomplished improvising musician, Ben can be heard on recordings by the Mike Tremblay Trio, Decoration Day, Justin Orok, and the Holy Gasp, and has performed at the international jazz festivals of Ottawa, Toronto, and Montreal. Ben obtained his Bachelor of Music at the Glenn Gould School, studying with Jeffrey Beecher, and completed graduate studies at McGill University's Schulich School of Music with Ali Yazdanfar.
Alison Melville, recorder
Toronto-born Alison Melville began her musical life in a school classroom in London (UK). Her subsequent career as a player of recorders and historical flutes has taken her across North America and to New Zealand, Iceland, Japan and Europe. Besides making regular appearances with the Tafelmusik Baroque Orchestra as orchestral player and/or soloist, Alison is a member of Toronto Consort, Ensemble Polaris, and Artistic Co-Director of North Wind Concerts, and collaborates in many varied artistic endeavours in Canada and beyond. A few favourite memories include live-to-film performances of Harry Potter and the Prisoner of Azbakan; with the Toronto Symphony and London Symphonia; solo school shows in inner-city London (UK); an improvised duet for Baroque flute and acrobat in northern Finland; and, a summer of concerts in Ontario prisons.
Her extensive international television, film and radio credits include soundtracks for The Tudors, CBC-TV's beloved The Friendly Giant, films by Malcolm Sutherland, Atom Egoyan, Ang Lee and others, and she can be heard on over 65 CDs including several critically acclaimed solo recordings.
She taught for many years at the Oberlin Conservatory of Music, is currently on faculty at the University of Toronto, and teaches at early music workshops across North America. She has published three books of original studies and an edition of Scottish tunes for recorder and/or Baroque flute, available from Pipistrelle Music.
Alison is also a novice printmaker and veteran tea drinker. www.alisonmelville.com
Colin Savage, recorder
Colin Savage has been principal clarinetist with the Mississauga Symphony for 30 years, and regularly performs on recorder and historical clarinets with a wide variety of chamber and orchestral ensembles in Southern Ontario. He has toured Japan and performed several times in the Royal Opera House at Versailles with Opera Atelier, and worked with New York Collegium, Tafelmusik, Canadian Opera Company, Apollo's Fire, les Boréades, Toronto Symphony Orchestra and the Toronto Consort.
Colin particularly enjoys playing bass clarinet and recorders with the Arctic fusion band Ensemble Polaris, whose recordings of Nordic/Canadian/Mediterranean genre-bending music have received international critical acclaim and delighted audiences across Canada.
Colin's interest in analog photographic processes finds him in well-lit and very dark places; his images of abandoned spaces, shot with a vintage twin lens reflex camera, drew high praise in a solo exhibition of his work at Toronto's Alliance Française in April 2018, and at Gerrard Art Space in 2019.
During the recent restrictions on live performance, Colin participated in a world-wide virtual 24-hour improv festival organized by the Institute for Critical Studies in Improvisation at University of Guelph, contributed to a number of online choir and orchestral concerts, and expanded his repertoire of culinary skills and Charlie Parker solos. For fresh air and exercise, he regularly tests his limited hockey skills with the kids at the local outdoor rink.
David Pell, sackbut
David Pell has been Principal Trombonist of the Hamilton Philharmonic Orchestra since 2002 and Bass Trombonist of the National Ballet of Canada Orchestra since 2006. He has also been a member of the Winnipeg Symphony, Victoria Symphony, Orchestra London Canada, and te Royal Winnipeg Ballet Touring Orchestra.  He is a member of Toronto's Esprit Orchestra and performs regularly on trombone, bass trumpet and euphonium with the Toronto Symphony Orchestra, National Arts Centre Orchestra, Canadian Opera Company, and l'Orchestre Symphonique de Quebec as well as new music ensembles Continuum and New Music Concerts. He has also performed with the Montreal Symphony Orchestra, Symphony Nova Scotia, and Stockholm Chamber Brass.
David is Artistic Director of the renowned Hannaford Street Silver Band and is a member of two treasures of Canadian brass music, the True North Brass Quintet and Canadian National Brass Project. He is on faculty at the University of Toronto and the Glenn Gould Professional School of the Royal Conservatory of Music.
Cathy Stone, sackbut
Cathy Stone, B.Mus (University of Saskatchewan) and M.Mus (University of Toronto). A freelance musician for over 25 years, Cathy has served as an extra or substitute trombonist with all of the major orchestras in southern Ontario, including the National Ballet Orchestra, Toronto Symphony Orchestra, Canadian Opera Company, Hamilton Philharmonic Orchestra, and Stratford Festival Orchestra. She also performs regularly on baritone with the Hannaford Street Silver Band. Formerly, she was a tenured member of the Albany Symphony Orchestra in central New York. Cathy serves as a low brass specialist for several private schools and arts-focused public high schools, and maintains a private teaching studio. Cathy is a sessional lecturer in the Music Education department at the University of Toronto. She lives in Toronto with her two sons.
Geoffrey Conquer, piano / toy piano
Geoffrey Conquer is a versatile and dynamic Toronto-based pianist. He was a 2016-17 Rebanks Family Fellow at the Glenn Gould School and is a two-time winner of the McGill Symphony Concerto Competition. Passionate about both contemporary music and collaboration, recent highlights include performing Pouya Hamidi's The Battle Within at The Music Gallery in Toronto, premiering three art songs by Gavin Fraser with mezzo-soprano Nicole Percifield as recipients of grants from the University of Toronto and the Canada Council for the Arts, and performing Felix Mendelssohn's Piano Trio in D Minor at the Caledon Music Festival. Geoffrey is a Doctor of Musical Arts candidate at the University of Toronto where he studies piano performance with Jamie Parker, where he was the recipient of the Alice and Armen Matheson Graduate Scholarship, the Marilyn Cook Graduate Scholarship, and a Joseph-Armand Bombardier CGS Doctoral Scholarship from the Social Sciences and Humanities Research Council of Canada. He holds an M.Mus and B.Mus from McGill University, where he studied in the class of Marina Mdivani. Geoffrey is the faculty pianist at the National Youth Orchestra of Canada and is a faculty member at The Royal Conservatory. For more, go to www.geoffreyconquer.com.
Ryan Scott, percussion
Dr. Ryan Scott (he, him) has performed extensively as a marimba and multi-percussion soloist in contemporary music festivals in Europe, Japan, China, Indonesia, South Africa, the UK and The Netherlands. He has also performed as guest soloist in over 25 different percussion concerti with the Esprit Orchestra, the National Arts Centre Orchestra, The Hyogo Performing Arts Centre Orchestra, The Austin Symphony and numerous other orchestras and chamber ensembles across North America.
Ryan is a stalwart figure in the Toronto contemporary music community and has performed in over 400 world premieres. In addition to his work as a regular guest artist with NEXUS, Principal Percussionist of the Esprit Orchestra and Percussionist in the Canadian Opera Company Orchestra since 1996, he is also a sought-after chamber musician and teacher. A core member of Continuum Contemporary Music (founded 1985), he also serves the organization as Artistic Director.
Rodney's commission is funded by the Canada Council for the Arts and the Deux-Milles Foundation.
Rodney Sharman Photo Credit: Andrew Shopland
Atom Egoyan Photo Credit: Ulysse del Drago
production sponsors

Kris Vikmanis & Denny Creighton
The Mary-Margaret Webb Foundation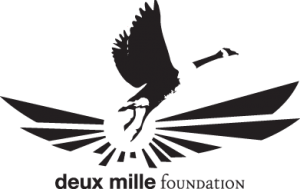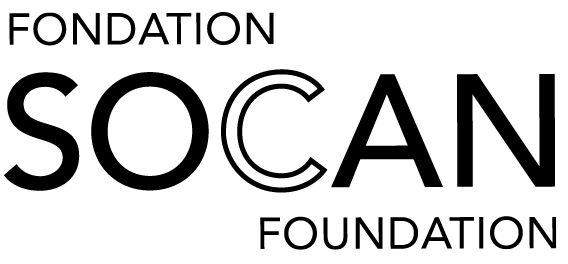 The McGrane-Pearson Endowment Fund at Vancouver Foundation